Pressure gauges - Gauge-holder adn syphons - GAUGE-HOLDER BALL VALVE
2048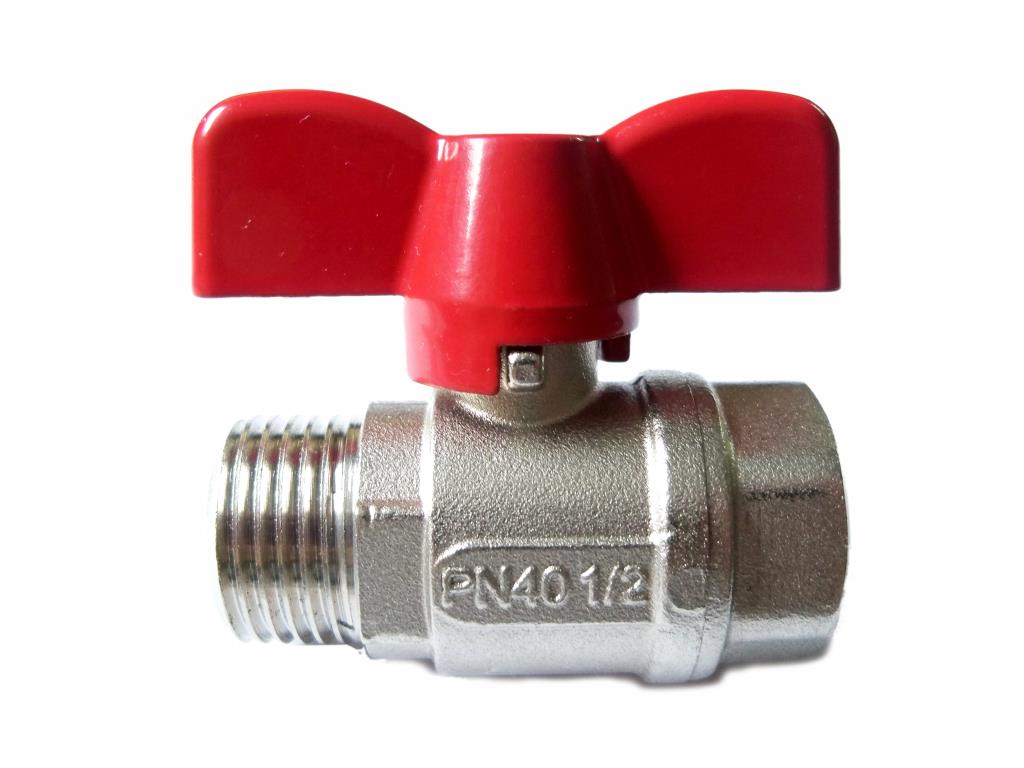 ---
Use
The gauge-holder can exclude pressure from the process in order to protect it from any peaks that can not be controlled. Unload the pressure between the instrument and valve as to have not false readings.
Description
Brass OT 58 Gauge-holder ball valve connection Male / Female
Using range
Working Temperature -10 + 180° C (+4 +356° F)
PN 40 bar (362 psi)
Models
Measure: 1/4"; 3/8"; 1/2"
Options
---