Sales terms
APPLICATIONS
All sales made by BART S.r.l to its foreign customers are subject to these terms and conditions (Tab. 01 rev.08). Purchaser's acceptance of these terms and conditions shall be made by Purchaser providing a purchase order to BART S.r.l.
DELIVERY TERMS
The delivery date indicated on the proforma invoice does not constitute an absolute commitment from us about the delivery. Any delay will not entitle the customer to cancel or reduce the order or any action or compensation for damages. The material is ready only after our notice.
SHIPPING
All sales are EXW Seller's shipping point unless otherwise noted. If Shipping and Handling Charges are quoted or invoiced, they will include charges in addition to actual freight costs. Delivery of the goods to the carrier at our warehouse shall constitute delivery to Buyer and Buyer shall bear all risk of loss or damage in transiT.
SAMPLES
Any samples with permission of the technical and / or business are to be considered for examination. Any shipping and returns for examination are charged by the customer.
BILLING
BART S.r.l. issue shipping invoices for any shipments. For EUROPEAN country minimun amount is 100,00 EUR per shipment (If less 15,00 Eur fee). Non-European country minimum amount is 300,00 EUR (If less 30.00 Eur fee)
WARRANTY
The warranty begins from the date of purchase. The warranty period is required by law. The warranty is void if: the goods are tampered with any kind; Misuse or otherwise does not meet specifications; Product can not be identified as coming from BART S.r.l.
CLAIM AND RETURNS
8 days after receiving goods Buyer shall notify Seller in writing (info@bart-e.com, Fax +39 02 27206577) of any claims for shortages, defects or damages and shall hold the goods for Seller's written instructions concerning disposition. Is not possible cancel order about customized goods. Any unauthorized return will be reject.
CERTIFICATES
Any type of certificate must be requested at offer time or, at least, at the order time.
PAYMENT
The total credit amount our bank receive must be same of invoice amount. No surcharge from your or other intermediary bank is accepted.
PRICES
Prices are always confirmed until the order will be delivered.
GOVERNING LAW
All disputes as to the legality, interpretation, application, or performance of this order or any of its terms and conditions shall be governed by the laws of Italy, in particular to the Milan's Court.

Categories
Search product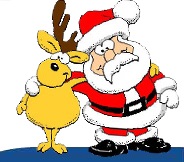 Christmas 2020
This Christmas is a strange Christmas, suspended in a time we struggle to understand, that needs all our efforts to be able to begin to shine again.

This is why this year, even more, our tradition of helping those who help is renewed.

We have decided to support AIRC and LILT (italian association for cancer research) who continue their commitment to research for cancer treatment and prevention and spreads results and life prospects. We support Maisha Marefu onlus, with whom we were lucky enough to go to Africa, to help the less fortunate in the world. We supported the Civil Protection and the Municipality of Milan for what they did during this terrible health emergency.

For BART a Christmas without cakes, baskets and gifts, but full of hope!



ATEX 2014/34/UE
Receipt TÜV IT 14 ATEX 51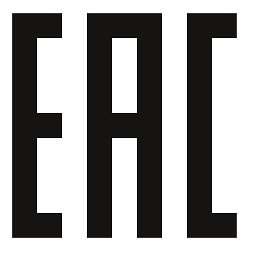 ---